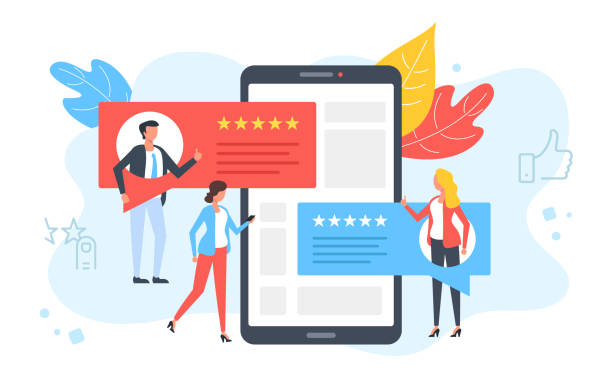 How to Handle Negative Google Reviews?
As a business owner, you have worked hard to get your business where it is today. Also, you must have invested a lot of your time and resources in building your business's online presence and making sure it is stellar. With all that effort being made, a negative Google review can turn out to be the worst nightmare for a business owner. The search algorithm of Google finds reviews posted on Google along with the reviews posted on other platforms such as Facebook and Yelp. If one of your consumers is dissatisfied enough to post a negative review on multiple platforms, this can hurt your business's rankings and can damage its reputation severely.
This can be easily understood by a simple example. Consider the last time you were shopping for a shirt online. On a subconscious level almost instantly you skip the shirts that have got a low rating or a negative review. But you are not the only one who does it. According to a study, 9 out of 10 consumers are known to conduct online research before they make a purchase, also around 40% of consumers do not purchase with a business that has got less than four stars.
Take a moment and let this sink in. The importance of reviews is crucial. And among all the reviews, Google reviews are the most significant ones today, especially for a small business. But getting a negative review doesn't mean that you have to get lost in the world of gloom. Instead, you need to pay attention to the negative review on Google and try to find a way to effectively deal with it.
Don't respond impulsively
We all know the respect and power a customer holds in world marketing. And what is once written on the internet is almost impossible to remove.
Looking at a negative review about your business can upset you and can make you be all defensive about your business and you can feel the rage building up inside you. But you need to understand that you can not let your emotions get the best of you. Reacting in the heat of the moment can pretty much be relieving especially when you think the review is harsh or unfair. But in the long run, you will realize that doing so wasn't in the best interest of your business plus attacking your already upset customer isn't a great thing to do.
It not only raises questions on the quality of your customer service but also affects your brand. And thanks to social media, even the slightest mistake you make can become a big issue and no one knows what it will turn into.
So, before you respond impulsively to a negative review, try to assess the situation and consider your reply. You have to get over your emotions, and the best way to do this is by creating some template responses. When creating a template, consider the complaints you are most likely going to receive. Then, while you feel calm, come up with a couple of templates. A template makes a company's response look very standardized, but make sure that you always customize your templates. Because, if your customer can easily make out that it is a template, it will make things worse for you.
Make sure you respond to every negative review on Google
It is really important for your reply to every review you receive publicly, whether positive or negative. Here's the reason why.
According to a review study conducted by Harvard Business, businesses who responded to every review they received, including the negative ones, saw their ratings improving. The simple reason behind this could be that customers are known to mitigate their negative reviews when they engage with another person.
Moreover, responding to a negative review proves that you as a business are taking responsibility for your mistakes and are willing to work on them. This makes you a trustworthy brand.
Another study by Harvard found that if a business responds to negative reviews quickly, it will please the customers fast. This will also make it possible for the customers to turn their negative reviews into positive reviews.
Try to provide transparency in customer service
Providing transparency to your community can do wonders for your business and can take you towards success. According to research, around 85% of Americans support a business that provides transparency to its customers.
You must be thinking about what being transparent means. Well…to put it in simple terms, being transparent means that you receive feedback from your customers and take appropriate steps to solve the issue. Also, you need to know that customers today are very smart. They notice when a business uses templates to reply and are not taking any steps to solve the problem.
Also, at times you might come across some negative reviews that are not very clear. In such a case, you need to ask questions that will help make the issue clearer to you. Once you know what the issue is you can find a way to come up with a solution.
Providing a personal touch is a must
Have you ever come across the golden rule which says that you should treat someone the way you want to be treated?
This is the one thing that should be in your mind when you respond to a negative review on Google. You need to show them some empathy and prove to them that you are making efforts to successfully satisfy a customer. Simple gestures like signing off on your response are enough to make your customer feel connected to you and your business. Your customer needs to know that you are serious about the issues and are not some robot doing what you are created to do. It provides a touch of humanity to the entire scenario. If you show that you are engaged, your customers will get to know that you are interested in your customers' issues.
If you are successful in resolving a matter, make sure you ask the customer if he is willing to change his review. Because if he does change his review, it will prove to others that you are a trustworthy brand that takes the complaints of your customers seriously and makes efforts to fix them. This will say a lot about your business and can help you get better ratings.
The Conclusion
If your business receives negative reviews constantly, maybe it is time for you to make some changes. But you shouldn't take the negative reviews as an insult but as an opportunity to improve. The best thing you can do to reduce the negative Google reviews is to focus on the quality of products/services you provide.
Also, remember that you need to keep your cool when you receive a negative review. Getting angry and frustrated and responding impulsively is just going to make things worse for you. Hopefully, the steps mentioned in this article by Nico Digital will help you handle the negative reviews on Google in the best way possible. But if you still face any difficulty, we would like you to comment about it below, so that we can try and help you out with it.