Tips for Improving Your Instagram Content for More Likes
In the era of digitalization, Instagram has developed into a robust platform for both individuals and companies to show off their creativity and connect with more people. 
Competing with this social media behemoth, with over a billion active users, can be difficult. So do not worry—we have you covered! 
We'll provide some insightful advice in this blog post to assist you in improving your Instagram content performance and attract more likes than before. 
So, prepare to take notes by grabbing a pen and some paper.
But first, get to know why Instagram can help you in content marketing.
Why should you focus on Instagram content marketing?
Instagram has grown tremendously in popularity in recent years and has become a social media powerhouse. It now serves as more than just a platform for communicating with loved ones through images and videos. Instead, it has developed into a potent marketing tool both individuals and corporations use to promote themselves and their goods and services.
The following are some justifications for concentrating on content marketing on Instagram:
Broad Impact: 
Instagram has more than one billion users, and its popularity is rising daily. You can reach a large audience and improve your visibility by producing intriguing content.
Engagement: 
Instagram is an excellent tool for interacting with your audience because it is visually rich. You may establish a close relationship with your followers and keep them interested in your material by using features like likes, comments, and direct messages.
Branding: 
Instagram allows you to display your company's values and core beliefs through your content. Your brand's identity may be established, and a devoted following can be developed by producing a regular and exciting feed.
Sales: 
Instagram may assist you in generating sales and serving as a branding platform. You may reach prospective clients and turn them into paying users by advertising your goods/services on Instagram.
To sum up, content marketing on Instagram is a potent tool for people and companies to develop their brands, broaden their reach, interact with their audience, and generate sales. You can benefit from this well-liked social media site by producing top-notch content that connects with your audience.
Now, you know why you should focus on content marketing on Instagram, but how can you optimize it? 
Let's explore!
How optimized content on Instagram will boost your performance?
Instagram content optimization is crucial for boosting your account's functionality. You may improve your engagement, reach, and performance by producing compelling content that is pertinent to your target audience.
Using famous and pertinent hashtags relevant to your post is one important strategy for optimizing your content. This will make it easier for individuals intrigued by your topic to find your material. You can also make your captions more effective by including a call to action or posing a query to increase interaction.
Also, it's critical to use visually attractive and high-quality photographs and videos to boost engagement and shares. Keeping your followers interested and expanding your audience will be facilitated by posting frequently and appropriately.
Lastly, keeping track of your insights and evaluating your performance will enable you to determine what is effective and what should be improved, enabling you to enhance your content strategy continuously. Instagram content optimization can help you increase interaction, develop your following, and perform better in general.
Moving on, we have some important tips that can improve your content and help you get more likes for Instagram.
Tips for Improving Your Instagram Content for More Likes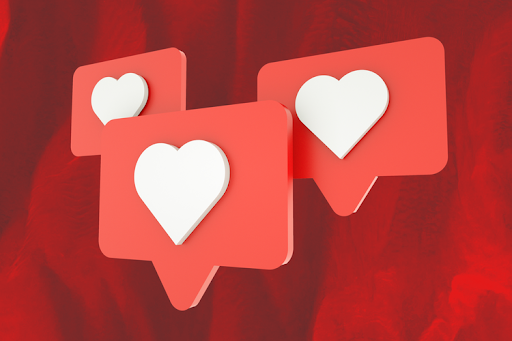 With more than 1 billion active users, Instagram has emerged as among the most widely used social media sites. Instagram can potentially be a potent tool for businesses to build customer relationships, raise brand awareness, and boost revenue. But it can be challenging to shine out and be seen because so much content is produced daily. 
For more likes on Instagram, here are some suggestions for improving your content
Establish your brand identity: 
It's crucial to do this before you begin posting on Instagram. This covers the purpose, principles, and appearance of your brand. By thoroughly grasping your brand, you can produce content that connects with your intended audience.
Share eye-catching photos: 
Instagram is primarily a visual medium. Therefore, it's critical to upload photos that will draw in viewers. Get a quality camera or contract a professional photographer for your pictures. Make sure your pictures are sharp, well-lit, and have a consistent aesthetic.
Use compelling captions: 
In addition to photographs, captions are crucial to your Instagram material. Employ captivating captions. Make your captions interesting by including a narrative, a query, or something useful for your readers. Allow your brand voice to come through, and don't hesitate to be yourself.
Employ hashtags: 
They're a terrific method to expand your audience and expose your material to fresh eyes. Use pertinent hashtags that are associated with your content and sector. To promote user-generated content, you may also design your own hashtag.
Be consistent: 
Posting constantly is important on Instagram. Be reminded to update frequently and at the appropriate times. Using Instagram Analytics, you may schedule your posts according to the times the audience is most engaged.
Interact with your audience: 
As Instagram is a communication channel, it's critical to interact with your audience. Comment on other users' posts, respond to their remarks and use Instagram Stories to share behind-the-scenes material.
Make use of Instagram Stories: 
Using Instagram Stories is a fantastic method to display a more human side to your brand. Use Stories to showcase new products, promote exclusive deals, or post behind-the-scenes content. Also, you can submit polls, tests, and other interactive content using stories.
Partner with other companies or influencers: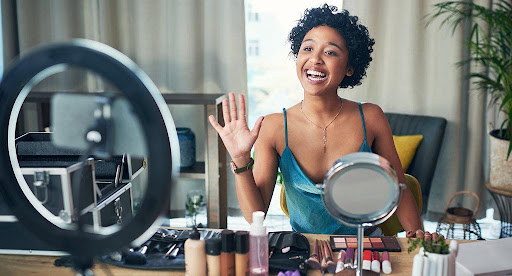 Partnering with other brands or marketers can help you reach a wider audience and expand the appeal of your brand. Search for influencers or brands that share your beliefs and have a comparable target market.
You can easily enhance your content on Instagram and get more likes by paying attention to these suggestions. Remember that providing content that connects with your intended audience and advances your commercial objectives is just as important as the number of likes.
Wrapping up!
In summary, Instagram is an effective tool for companies and individuals trying to increase their internet profiles. It's crucial to produce aesthetically appealing content that connects with your audience if you want to shine on this platform.
Using the advice in this article, you can produce content that will draw viewers in and increase your Instagram following. Keep in mind that developing a successful social media presence requires time and effort, but you can achieve notable results with commitment and persistence.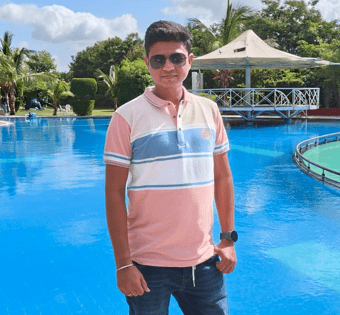 Harsh Mistri is a Digital Marketing Consultant and professional Blogger. He has 6+ years of experience in SEO, SMO, ASO, Blogging, ORM & Google Ads. He loves Blogging Very Much.